user

Messaggi: 21
Iscritto il: 4 gen 2016, 20:41
Thank you to the forum for hosting my book and to those members who helped and encouraged me this year.
Site Admin

Messaggi: 2056
Iscritto il: 9 mag 2015, 22:44
Località: Roma
Thank you, Alan! Best wishes to you too! And I take the chance to wish a marvelous 2019 to all the international members of cccp-forum.it!
I am glad you let cccp-forum.it host your great book on The Birth Of Soviet Watchmaking. It's very generous of you to provide it completely free. Any russian watch enthusiast should read it, and anybody can actually download it by clicking the picture below: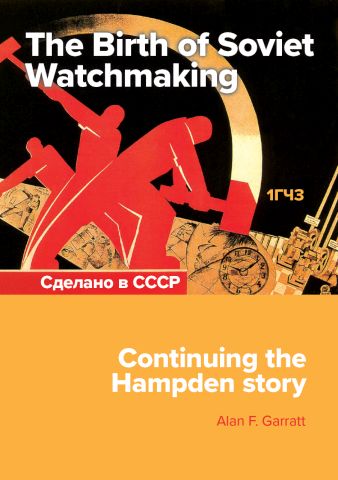 Please also check the link that was originally set to raise funds against malaria:
https://www.againstmalaria.com/Fundrais ... serID=8020
Remember that a little donation will always be welcome. Thank you!
P.S. I found the girl in the picture! Maria Dementievna Kucheryavaya, born in 1918, lieutenant of the Russian Army Medical Service, awarded the Order of the Red Star in September 1944. Did anybody notice the watch she's wearing?